I am starting a new feature here, where I'll post weekly about things--food related or not--I've enjoyed over the week. These might be foods or wines I've liked, cool products I've found, recipes I've bookmarked, books I've read, movies I've seen...whatever.
So, here are my favorite things from this week....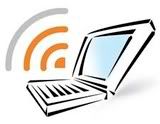 Secured wireless internet access:
I finally got my internet installed at home, instead of trying to use whatever wireless signal I could find. I gotta give my friend Larry Brown mad props for coming over last Sunday to help me set up the router. Now, if only I could figure out how to change my signal name from PornPornPorn (you're so funny, Larry!).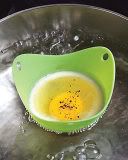 Poach Pods:
I saw these at
Kitchen Conservatory
, and I am very curious to find out how they work!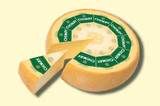 Chimay Grand Cru cheese:
I bought a wedge of this cheese, which has a rind soaked in Chimay Grand Cru ale, from Whole Foods. It is a creamy cheese with a pungent, almost bitter aroma and flavor. Interesting.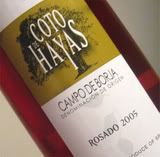 Cotos de Hayas Rosado 2006:
A rose from Spain, this wine is quite yummy. Dry but fruity with refreshing strawberry notes.
Orzo with Roasted Vegetables:
Lisa of
Show Me Vegan
brought this dish to the St. Louis food bloggers potluck on Sunday. You can find the recipe
here
.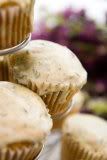 Lavender Pear Cupcakes:
I got to try one of Stef's famous
Cupcake Project
cupcakes at the potluck on Sunday.
Here's
her post.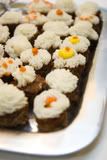 Meatloaf Cupcakes:
Another dish from the potluck.
This
one is from
Iron Stef
.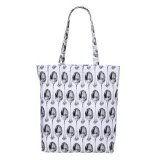 Spoon tote:
I saw this at Target yesterday. I almost bought it. It was even in my basket for a while. I might have to splurge tomorrow and spend the $9.99 for it.
(Update 4:45 pm - Target now has these on sale for $6!)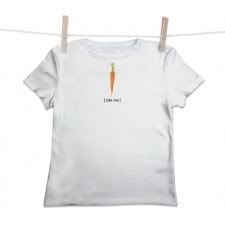 Foodie tees:
I will probably order a few of these funny
foodie tees
to wear to work at Kitchen Conservatory. This one features a carrot with the caption "[bite me]".

New shoes:
I bought a brown pair and a black pair to wear to work. They have Dr. Scholl's gel inserts built into them. Now, I'll be gellin'!