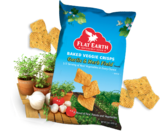 Flat Earth Garlic & Herb Baked Veggie Crisps:
I'm always trying healthier snacks, and usually to much disappointment. These chips, however, are very tasty and have a nice crunch. They don't leave a weird after-taste or filminess in your mouth like some "alternasnacks" do.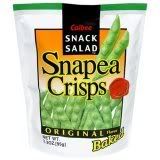 Snapea Crisps:
Speaking of tasty snacks, I bought a bag of these on a whim at the grocery store last weekend...and WOW are they good! In fact, they are down-right addictive. I nearly ate the entire bag after I opened it "just to taste one."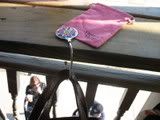 Protect A Purse:
I was hanging out at The Rotten Apple in Grafton, moving my purse from chair to chair as more people came out to sit on the balcony, when Sara pulled this cool hook out of her purse. It keeps your purse off the ground and out of the way. Brilliant!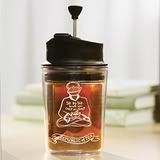 Travel Tea Press
:
I've had my eye on
this
at Kitchen Conservatory ever since I started working there, and I finally bought it on Wednesday. It's a tea press and travel mug in one, with double-wall construction that keep your tea hot but your hand cool. I love it!
Amusing Bento Boxes:
Japan Souvenir
sells lots of bento boxes with funny sayings and pictures. After debating which one to get, I finally decided I had to go with this one. It features a drawing of girl and a bear--a rather large bear--holding hands. The bear has a rice ball in his other hand. The text reads, "How about lunch together? I made a rice ball for you today." I am very tempted, though, to get this one also: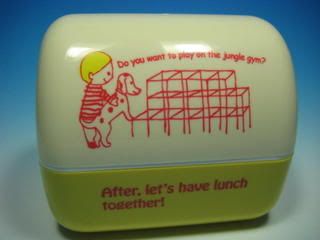 Is it just me, or does that drawing seem extremely inappropriate???

Oh, and, I kinda want this one, too: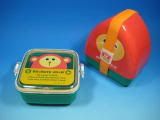 It says, "My name is Mink. I like to read the fantasy story.
I am very excited when I read."
Too funny!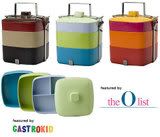 Yet Another Bento Box:
How cool is
this
?