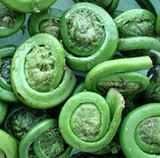 Fiddlehead Ferns:
Whole Foods still has fiddleheads in their produce section, and so I finally tried some. I simply trimmed them up a bit and sauteed them in butter. I was surprised how much I liked them! They're crunchy and, well,
planty
tasting...but good! I know, I know...I am just not sure how to describe the taste. Just try them for yourself!

The Knork:
I totally made fun of this item when we got it in stock at Kitchen Conservatory, but I have to say...now that I've tried it, I tend to pick this fork up before my others! The side tines are thinner so that they cut food more easily than with a regular fork. Yet, they are not so sharp that they will cut your mouth. They are excellent for pizza, pork chops, & chicken...not so hot with steak.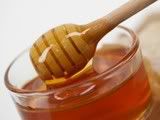 Local Honey:
They say that eating local honey will help control allergies. I don't have allergies, but I love the honey we sell at
Kitchen Conservatory
. The owner keeps bees and sells the honey at the shop. It's delicious and less expensive than what you can get at the supermarket!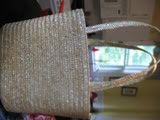 Straw bag from Target:
Ok, folks, I got a good-sized straw bag yesterday for $2.50! And it's lined!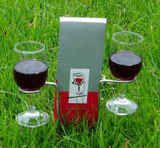 Steady Sticks:
A picnic must-have! They hold your wine glass upright and off the ground during a picnic. A larger size holds a wine bottle or water glass. (Be aware, though, that those short-stemmed plastic wine glasses that come in most picnic baskets don't work all that well with these.)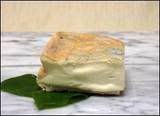 Taleggio Cheese:
I chose a particularly oozy wedge of this Italian cheese to pack in the picnic yesterday. Despite the pungent rind, this cheese has a mild, buttery taste. Awesome!