So, my friends Jesse & Sara have a Magic Bullet. I saw it on their kitchen counter a few weeks ago when I was there for dinner.
"Why do you have a Magic Bullet?"
"We got it as a gift."
"Have you made all those things they do on the infomercial?"
"We've never even seen the infomercial!"
"You're joking! That's great television...1, 2, 3, NACHOS!"
"But, we do have the little cookbook that came with it!"
"We should have a Magic Bullet dinner night...everything made from that cookbook."
And so, the Magic Bullet Mexican Night was born.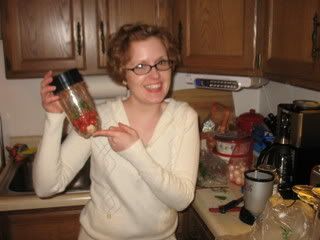 Sara started the night by blending up some Seven Second Salsa.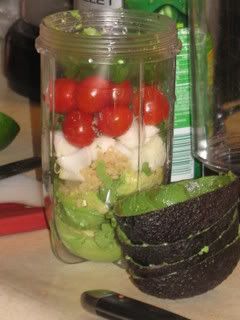 Next was Speedy Guacamole.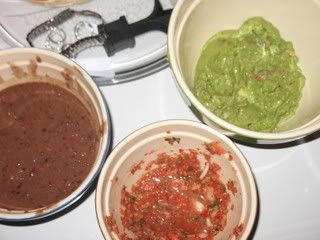 The Before You Know It Bean Dip was a bit thin, but it tasted pretty good.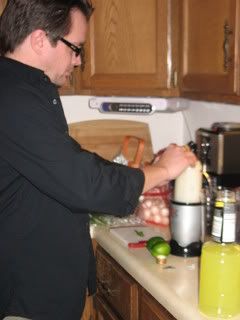 Jesse made margaritas.
Only the best ingredients go into the Magic Bullet.
It actually made good margaritas.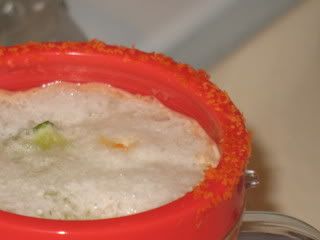 And it was easy to salt the color-coded rings.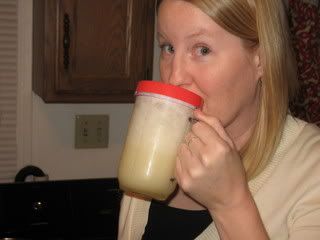 The Magic Bullet: A Shit-load of Class!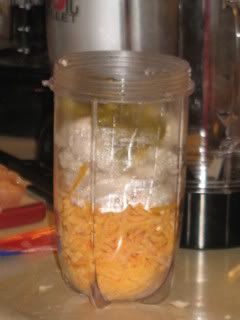 The main dish was chicken quesadillas.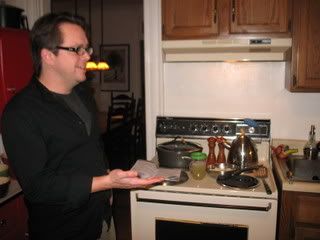 Jesse couldn't understand why we were blending the quesadilla filling into a mush. Because, Jesse, that's what the Magic Bullet cookbooklet said to do!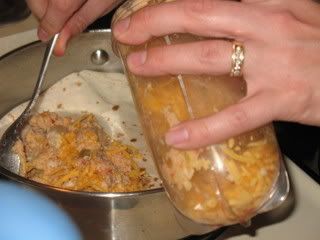 The blended chicken looked like cat food.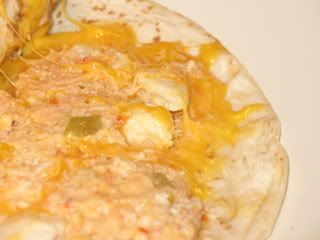 But, I didn't think it tasted all that bad.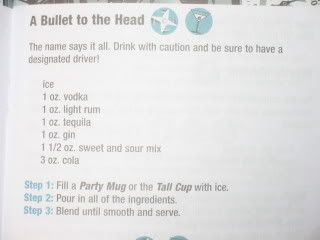 Next time, I'm making this drink.
So, we decided that the Magic Bullet is really a pain in the ass. Sure, it was okay for dips (the salsa was quite good, but it would be easier in a food processor). It is really perfect for margaritas one-at-a-time. Sara & Jesse said they use it most to make smoothies and grind coffee beans. I bet it would be good for making baby food as well.
We had so much fun with the Magic Bullet, that we talked about trying other "As seen on TV" kitchen products.
Any suggestions?

If anyone has a sandwich maker, Foreman grill, pancake pan, Batter Pro, any Ronco product, or other such appliances, we'd be more than happy to take them off your hands and use them for our product experiments.
I'm serious.
Just send them (and their cookbooks) our way, we'll make dinner with them, then I'll write about it here!